Posted on 25th Apr 2009 at 12:35 by Joe Martin with 54 comments
This is a blog post I've been thinking of writing for a long time, but I've chosen not to get around to it until now because it hasn't really been very relevant.
There's not been that many good PC games coming out lately that have required an in-depth look at graphics. Well, not from me anyway. A good thing about being part of Dennis Publishing is that delegation is nearly always an option.
The crux of this blog post rests on one question; how useful is the graphics coverage we give in PC game reviews at the moment?
If you don't know what I'm talking about then, well I guess that gives me an answer right there. You see, before I joined
bit-tech
the site had a policy of doing very in-depth graphic analysis for each and every PC game review that came along and console games were mainly ignored. Tim, Richard and co. would even
graphically analyse new patches
for games and
game reviews
would focus heavily on graphics.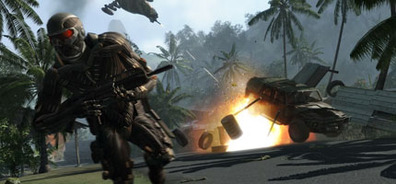 As far as I'm aware that started to change when my predecessor Ryan joined
bit-tech
. Console games started to get a bit more attention and the graphics coverage of specific games became less quantitative and more comparative – like in this
Darkstar One review
.