Posted on 30th Dec 2016 at 09:59 by Antony Leather with 8 comments
If you thought 2016 was an RGB-fest, then wait until you see 2017. In fact, even as we say goodbye to this year, we're struggling to deal with all the lights given there's usually wine, cider or some other alcoholic substance close at hand this time of year. We jest, of course, but the short story is that NZXT has joined Corsair and Thermaltake in offering multi-coloured fans, courtesy of the Aer RGB range.
While NZXT's and Corsair's offerings are different in ways we'll get to in a minute, there are some similarities in the way they work. Specifically, they both require each company's RGB controller to work - you can't use motherboard RGB headers from the likes of Asus here, which is a bit of a pain. When we connected the Aer RGB's to an Aura-compatible Asus board, not a lot happened.
For the Aer RGBs, you'll need NZXT's Hue+ controller as well, and remembering that the triple set of Aer RGB 120mm fans we're looking at here already retails for £70, the added expense for the controller, albeit along with four 30cm RGB LED strips, at around £40 means that to kit your PC out with three RGB fans will cost over £100. You can do this with a trio of Corsair HD 120 fans for £70, including the controller.
However, there's one big difference between the NZXT Aer RGB fans and Corsair's HD 120s, which is that the former are fully RGB - you can select from the usual massive colour pallet, choosing practically any colour you like, while the Corsair controller is only able to cycle through a few colours and effects. A set of HD 120s can lay on some very funky effects, mind you, and can also spread these across the fans in wave effects down your PC - the same is true here with the Aer RGB fans, except they're more flexible with even more effects and colours to choose from.
To get them working, you'll need to power each fan with the usual 4-pin PWM connector, then hook up a separate cable to the controller. Thankfully, you can daisy-chain the fans rather than each one requiring a physical connection to the controller, so if you're connecting them in series along a radiator or multiple fan mounts, it's actually fairly easy to deal with the lighting side of things.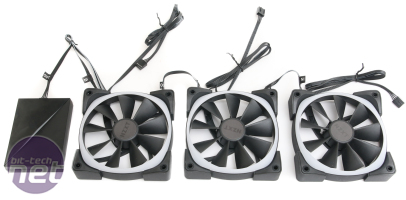 This is especially so given that NZXT includes 10cm and 50cm fan-to-fan/daisy-chain cables, so whether the fans are right next to each other or in the roof and rear fan mounts, you just need to run a cable from one to the other. Corsair's fans, meanwhile, require you to connect each fan to the controller, which is a bit of a nightmare if you're trying to build a clean PC.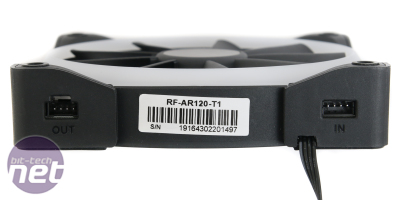 The Hue+ controller uses a DC input that's powered from a standard 4-pin Molex connector, plus you'll need a free USB 2.0 motherboard header so software, in the form of NZXT CAM, can talk to the fans. All the cables you need are included and the fans come with a trio of resistor cables too, which is a nice touch.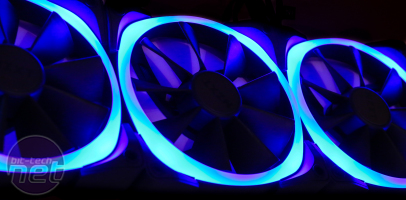 The CAM software works well with Windows 10 but we've had issues with it on Windows 7 before now. In short, make sure the OS is up to date and all drivers are correctly installed, and you shouldn't have any problems. With the controller and fans connected, head to the Hue+ section at the bottom, click on 'Change Mode', and you should be met with the lighting channels, with the 'Edit Settings' button taking you through to the customisation.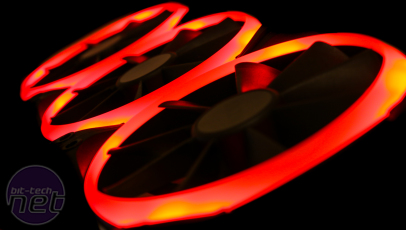 Here you can select from 10 effects, with several such as Marquee and Covering Marquee sending light waves down the fans in turn, which looks rather cool. You're able to select from any colour you can create too, with some effects sporting multiple colour options as well as the ability to control the speed of the effects and how many LEDs are involved. You don't need to stop at the fans either - the effects can be synchronised with the four included RGB LED strips too, although you may need sunglasses as well in that case.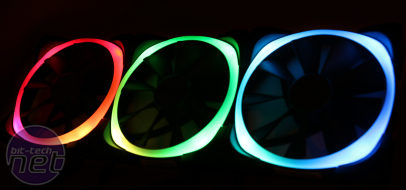 At face value, the Aer RGB fans seem expensive, but while they're certainly more pricey than Corsair's efforts, there's a lot more customisation on offer here plus a more polished package too. The fact you can daisy-chain the cables is a huge boon for cable tidying, plus you have access to the full RGB colour spectrum. You also get four RGB LED strips, fan speed reductions cables and all the cables you need. Well done, NZXT.