Gaming 32 - Deus Examined
Posted on 1st Sep 2011 at 10:54 by Podcast with 5 comments

Joe and Paul are joined by Black Library and Deus Ex: Human Revolution author James Swallow and BBC Radio's Adam Rosser.
As you would expect from a podcast featuring this particular group of jibber-jabberers, the discussion is dominated by our thoughts on the latest Deus Ex game. However, we also find time to chat about what proved to be Joe's Gamescom highlight, Dishonored. Joe also tells us about Dragon Commander - a crazy game that fuses flight sim, RPG and strategy elements, which he also saw out in Germany.
Later we pose James a number of the questions that you emailed and messaged to us. We ask how the creative process on Deus Ex: Human Revolution worked, if there were any major cuts made to the script and the difficulty involved with creating a story in an already fleshed-out world.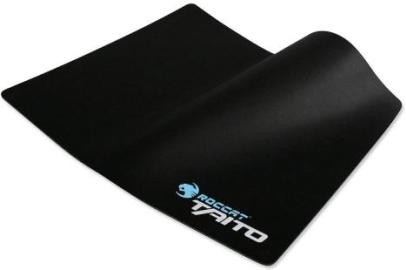 As always, we've also got our weekly competition, the lucky winner of which will walk away with, a
Roccat Taito mouse mat
. This features a heat-treated nano pattern surface, which Roccat claims will offer an unparalleled tracking surface.
As ever, the
bit-tech
hardware podcast features music by
Brad Sucks
, and was recorded on
Shure
microphones. You can download the podcast direct, listen in-browser or subscribe through iTunes using the links below. Also, be sure to let us know your thoughts about the discussion in the
forums
.