Hardware 26 - Clouds of Gigaflops
Posted on 7th Aug 2011 at 14:27 by Podcast with 3 comments

Aaaand we're back for another enthralling hardware podcast. This week we've got Antony, Paul, Clive and Harry talking everything from fact to complete and utter fiction.
We start with a chat about PCI Express 3, whether we need it and why motherboard manufacturers are bringing PCI-E 3 motherboards to market already. If you're looking at a motherboard upgrade any time soon, should a PCI-E 3 compliant board be a priority?
We also have talk about AMD's forthcoming Bulldozer processors, with Antony telling us how he got on testing a number of Bulldozer-compatible Socket AM3+ boards earlier this month.
Also thrown in for good measure is a mention of Asus' soon to be released headset, and a discussion about whether the Antec Kuhler H
2
O 920 shows that closed-loop liquid cooling has come of age.
As always, we've also set up our weekly competition, the lucky winner of which will walk away with, errr, some random stuff from our labs (we're between prizes at the moment).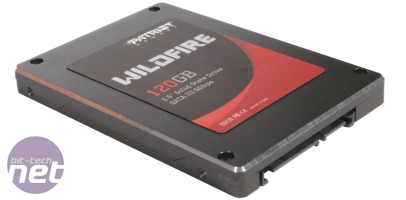 Take a look at what you definitely wont win
As ever, the
bit-tech
hardware podcast features music by
Brad Sucks
, and was recorded on
Shure
microphones. You can download the podcast direct, listen in-browser or subscribe through iTunes using the links below. Also, be sure to let us know your thoughts about the discussion in the
forums
.