Gaming 28 - Revisiting the Village
Posted on 21st Jun 2011 at 12:00 by Podcast with 19 comments

We're joined by
Mode 7 Games
, the developer of
Frozen Synapse
this week.
This week the team chat about
Duke Nukem Forever
and the controversy surrounding its release and reception. The conversation then moves on to Prey 2, and the fond memories most of us had of its predecessor.
Of course, we also had an interesting chat with Ian and Paul about Frozen Synapse and how the game came into being. We even found the time to ask them some of the questions that you posed them via the
bit-tech
and
bit-gamer
Facebook
and
Twitter
pages.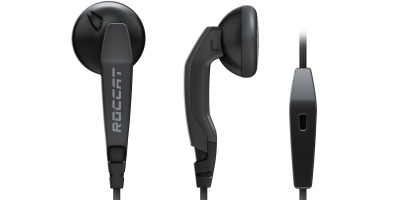 As always, we've also set up our weekly competition, the lucky winner of which will walk away with a
Roccat Vire Gaming Headset
. The headset weighs only 15g and comes complete with a carry bag and rubberised ergonomic earplugs.
As ever, the
bit-tech
hardware podcast features music by
Brad Sucks
, and was recorded on
Shure
microphones. You can download the podcast direct, listen in-browser or subscribe through iTunes using the links below. Also, be sure to let us know your thoughts about the discussion in the
forums
.