Gaming 26 - The Showman's Bag
Posted on 13th May 2011 at 12:17 by Podcast with 16 comments

Paul and Joe are joined in the studio by former
PC Zone
editor David Brown. First up on the agenda was the
continuing PSN outage
, and how the continuing lack of service is
starting to affect games developers
.
We also attempted to talk about the
Witcher 2
, but somehow we ended up on the topic of DLC and, unsurprisingly, Mass Effect 2. Joe also got a chance to talk about his experiences with
Star Wars: The Old Republic
, and why he thought the game deserved the savaging that he gave it.
Finally, we also got a chance to put a few of your questions to David who discussed everything from the future of print publishing to the pressure that games publishers and developers put on members of the games press.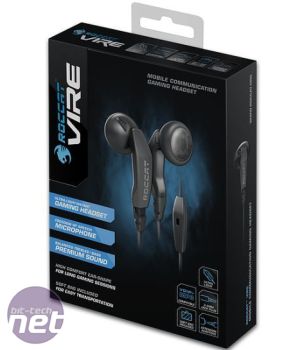 As always, we've also set up our weekly competition too, the lucky winner of which will walk away with a
Roccat Vire Gaming Headset
. The headset weighs only 15g and comes complete with a carry bag and rubberised ergonomic earplugs.
As ever, the
bit-tech
hardware podcast features music by
Brad Sucks
, and was recorded on
Shure
microphones. You can download the podcast direct, listen in-browser or subscribe through iTunes using the links below. Also, be sure to let us know your thoughts about the discussion in the
forums
.