Hardware 22 - The Second Day Magazine
Posted on 23rd Apr 2011 at 09:52 by Podcast with 7 comments

It's podcast time again, and this time we're talking about all the lovely hardware we've seen in our labs over the last few weeks. Clive starts off by telling us all about the
AMD Radeon HD 6790
, and why it's only likely to be around for a relatively short period of time.
We also get chance to quiz Antony on the
Silverstone TJ11
, which it was his pleasure to review. The case is humungous, but isn't quite the water-cooling behemoth we expected. Paul then gives us an account of his recent trip to Istanbul to cover the
MSI Master Overclocking Arena European finals
. Extreme overclocking and benchmarking is a funny old world, and it's always interesting to get to see the action first hand.
Finally, we find time to discuss some of the larger tech news stories such as
Seagate swallowing up Samsung's hard disk production division
, and the rumour that AMD is planning to mass produce its
Radeon HD 7000-series GPUs
in May.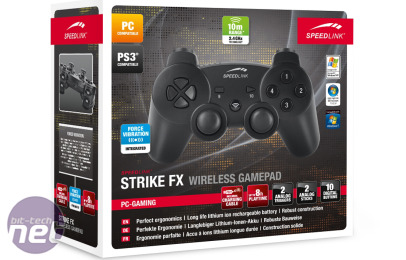 As always, we've also set up our weekly competition too, the lucky winner of which will walk away with a
Speedlink Strike FX wireless gamepad
. This game pad is compatible with both the PC and PlayStation 3, and functions at distances of up to 10m.
As ever, the
bit-tech
hardware podcast features music by
Brad Sucks
, and was recorded on
Shure
microphones. You can download the podcast direct, listen in-browser or subscribe through iTunes using the links below. Also, be sure to let us know your thoughts about the discussion in the
forums
.