Hardware 21 - The Coffee Incident
Posted on 1st Apr 2011 at 11:59 by Podcast with 17 comments

This week's podcast finds Harry, Paul and Clive having a good chat about what's current in the PC hardware world.
At the top of the list is Nvidia's new graphics card, the
GeForce GTX 590 3GB
. The card crams two whole GPUs onto a single PCB, and its performance is great. As we discuss in the podcast, though, it's really the driver support that will make it either a classic or a flash in the pan.
Also discussed is the
Intel Core i7-990X
and the way in which the CPU market has changed; six months ago we would have recommended the 990X, but it's almost irrelevant now.
Finally, we also had a chance to comment on some of the news stories from the past couple of weeks. First up is the rumour that Intel's Ivy Bridge CPU refresh will
bring PCI-E 3.0 support
with it and what that means for you. We also dissect the news that
OCZ has recently bought Indilinx
, and what effect that's likely to have on other SSD manufacturers.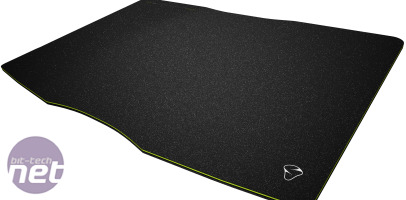 As always, we've also set up our weekly competition too, the lucky winner of which will walk away with a
Mionix Propus 380 mousepad
. This sleek mouse mat will provide the perfect tracking surface, whichever mouse you choose to use.
As ever, the
bit-tech
hardware podcast features music by
Brad Sucks
, and was recorded on
Shure
microphones. You can download the podcast direct, listen in-browser or subscribe through iTunes using the links below. Also, be sure to let us know your thoughts about the discussion in the
forums
.