Gaming 23 - The Touch of Gordon
Posted on 21st Mar 2011 at 11:43 by Podcast with 10 comments

This weeks gaming podcast sees Harry, Paul, Joe and Clive sit down to discuss some of the games we've been playing and reviewing lately. First up for the
bit-tech
treatment is the Crysis 2 demo which Harry has been playing. It's only a small part of the multiplayer portion of the game but it's an interesting window into what direction the rest of the game will take.
We also discuss Clive's review of
Shogun 2: Total War
and what he liked and disliked about the game. After that Joe takes us through his experiences with Dragon Age 2 and why he doesn't like the game, but still gave it a 7/10.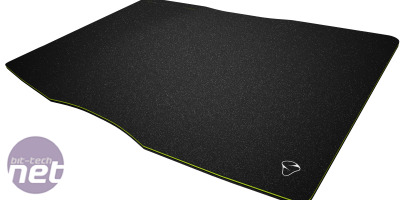 As always, we've also set up our weekly competition too, the lucky winner of which will walk away with a
Mionix Propus 380 mousepad
. This beast of a mouse mat should provide the perfect tracking surface, whichever mouse you choose to use.
As ever, the
bit-tech
hardware podcast features music by
Brad Sucks
, and was recorded on
Shure
microphones. This edition of the podcast was also sponsored by
Darkspore
. You can download the podcast direct, listen in-browser or subscribe through iTunes using the links below. Also, be sure to let us know your thoughts about the discussion in the
forums
.