Hardware 19 - The Cockney Cast
Posted on 18th Feb 2011 at 10:18 by Podcast with 7 comments

This week's
bit-tech
and
Custom PC
podcast is brought to you by Clive, Antony and Paul.
First on the agenda is the continuing
Intel Sandy Bridge saga
, and what motherboard manufacturers are doing to sort it out. We also comment on MSI's
returns strategy
, which the company announced on Wednesday.
Next we make some time to talk about the gorgeous
Silverstone FT03
. It's a pretty peculiar case due to its inverted design, but it's always refreshing to see manufactures taking a different approach.
Finally, Antony gives us a sneaky look at the CPU cooler group test from the latest issue of
Custom PC
, which went on sale at newsagents yesterday. Make sure you pick up a copy if you want to see which new CPU coolers offer the best combination of cooling and value.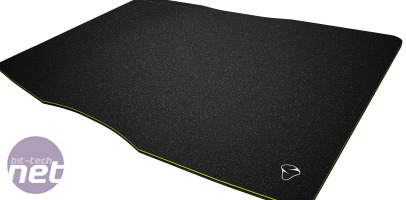 As always, we've also set up our weekly competition, although there's a slightly different twist on it this week. The lucky winner will be able to get their hands on a
Mionix Propus 380 mousepad
, which will provide the perfect tracking surface for whichever mouse you choose to use.
As ever, the
bit-tech
hardware podcast features music by
Brad Sucks
, and was recorded on
Shure
microphones. You can download the podcast direct, listen in-browser or subscribe through iTunes using the links below. Also, be sure to let us know your thoughts about the discussion in the
forums
.