Hardware 18 - 46 Different Flavours
Posted on 5th Feb 2011 at 12:53 by Podcast with 10 comments

This week's hardware podcast involves Paul, Harry, Clive and Antony and starts out on a fairly serious note as we talk about the current problems surrounding Intel's P67 and H67 chipsets. We offer advice to those of you who've purchased an affected board and discuss what those of you who are in the market for an upgrade should be doing.
Harry then fills us in on the latest happenings from the labs while also giving a sneak peak on what he's been testing for the last couple of days. It's worth having a listen if you've got your eye on a new graphics card purchase sometime soon.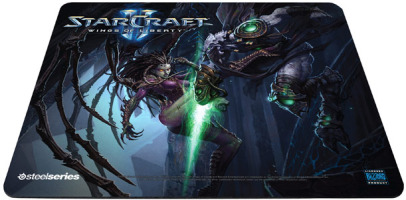 We also set our usual Guess the Hardware competition, with a limited edition Steel Series Starcraft II mouse mat and a 13in Brenthaven laptop case up for grabs. All you have to do is identify the piece of hardware that we describe and email your answer to
podcast@custompc.co.uk
.
As ever, the
bit-tech
hardware podcast features music by
Brad Sucks
and was recorded on
Shure
microphones. You can download the podcast direct, listen in-browser or subscribe through iTunes using the links below. Be sure to let us know your thoughts in the
forums
.