Gaming 17 - The Whelm Spale
Posted on 11th Oct 2010 at 11:19 by Podcast with 20 comments
The games podcast is back! This time Joe, Clive and Paul are joined by
bit-tech
oldie Hiren Laxman, who lends his opinions on matters as diverse as the Eurogamer Expo,
Crysis 2
and id Software's
Rage
.
After that, it's on to the age-old topic of 'what have we been playing?', which sees Paul discussing his love of
Counter-Strike
, Joe ranting about
Dead Rising 2
and Hiren pretending to be a cowboy in
Red Dead Redemption
.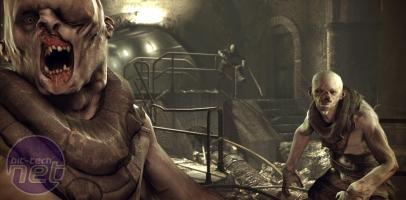 Games Podcast 17: Rage! Crysis! Whelm!
Also, we invent our own words. What is a whelm spale? You'll have to tune in to find out. Likewise, if you want to know who won the Guess the Screenshot competition from last podcast, you'll have to lend us your ears for about 45 minutes of mostly relevant rambling.
The
bit-tech
games podcast features music by
Brad Sucks
and was recorded on
Shure
microphones. You can download the podcast direct, listen in browser or subscribe through itunes using the links below - be sure to let us know your thoughts in
the forums
.