Posted on 17th Apr 2011 at 10:38 by Joe Martin with 25 comments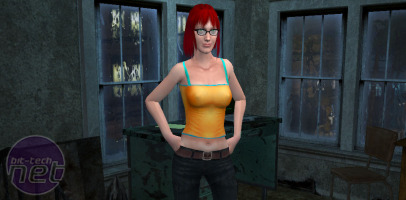 This is Heather Poe. She's a young woman, living in Los Angeles and attending college there, though it isn't her hometown. She's kind, happy, eager to please and a little bit geeky. She's also one of the best features of one of my favourite games, Troika's Vampire The Masquerade: Bloodlines.
You find Heather in the hospital, where she's been rushed into the emergency room for some strange neck wound. As a newly turned vampire yourself, you know that there's more to this story than meets the eye, but your heightened senses also tell you that she'll survive her undead encounter if she just gets some fresh haemoglobin. Unfortunately, there isn't a doctor to hand and the hospital is criminally understaffed.