Posted on 5th Jan 2017 at 10:49 by Jake Tucker with 4 comments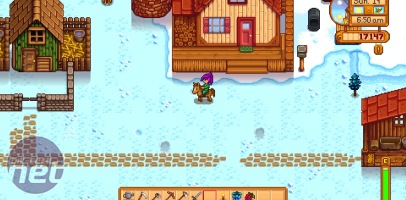 Christmas, for me, is a time to catch up on all of the great games I've missed throughout the year. I've dabbled with Tyranny, I've spent several hours driving into 1337 multiplayer hackers in Watch Dogs 2, but, for my money, the biggest surprise of the year has been Stardew Valley.
I've been playing it with my partner, and it's proven to be remarkably compelling. I didn't expect to be so invested in building our tiny San Junipero farm — pilfering the name from an episode of Black Mirror we'd recently watched — until we got a couple of days in and suddenly we were quite invested indeed. Farming is fun; you can fish if that's your bag, and apparently you can romance the whole village located next to the farm, but our sole interest in that place is trips to the local shop and having a rummage in people's bins.