Bit-Gamer Competition #6
Posted on 7th Feb 2011 at 12:01 by Joe Martin with 17 comments

Last week we asked you to let us know what you thought about Sony's newly announced NGP for a chance to win one of two bundles of PC strategy games. Now, we announce the winners and set a whole new competition!
First, we'll set the rules for the new competition. What we want you to do this week is either send us a question or let us know which game you'd like us to discuss in our next games podcast.
We have two sets of prizes to give away, one for the forums and one for Facebook.
If you want to
enter via the forums
then all you need to do is drop your answer in the comments to this article for a chance to win a copy of Need for Speed: Hot Pursuit on the Xbox 360, plus Daniel Wilson's How to Survive a Robot Uprising book!
If you want to
enter via Facebook
then you should tell us on our Facebook page for a chance to win Medal of Honour on PS3, plus a copy of Chris Ryan's novelization. You can, of course, enter both as many times as you want to increase your chances of winning.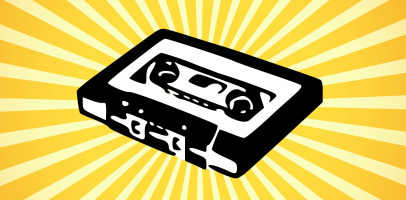 Not heard our fortnightly games podcast? For shame!
Winners will be announced on Thursday 17th, 2010.
As for who won the last competition, we've selected two random winners from Facebook and Twitter and quoted them below. We'll be in contact with both of you to let you know how to get your prizes!
Twitter Winner - Adam Maturo
"
@Bit_Gamer I think the NGP looks awesome. But it'll probably be really expensive and the back touch panel seems like a gimmick.
"
Facebook Winner - Lee Thompson
"
I'm very much looking forward to the Sony NGP. It's quite a powerful piece of kit, addresses the serious flaw in the PSP (the dual thumb sticks) and the games should be amazing.

"Questions remain though - battery life, price and developer support. Hopefully it won't be hacked and piracy doesn't kill it in the same way that happened to PSP. If it's put on sale in the £300-£350 mark, it might well be the first console I pick up on day 1.
"
Good luck everyone!