Bit-Gamer Competition #5
Posted on 28th Jan 2011 at 11:38 by Joe Martin with 3 comments

In the hustle of visiting Paradox Interactive in New York, we sadly forgot to post the winners for our last competition. On the plus side, we've now remembered and can reasonably claim that we're just being fashionably late.
Before we announce the winners of the last competition though, it's time to lay the rules for the new competition.
We've got two sets of prizes on offer this week, one for those who want to enter via Twitter and one for those who enter via Facebook. What we want you to do is
tell us what you think of Sony's new NGP handheld
, which was announced yesterday.
You can enter the competition via Twitter by sending a tweet to
@bit_gamer
or through Facebook by writing a message on the wall of
Bit-Gamer's fan page
. You can, of course, enter both.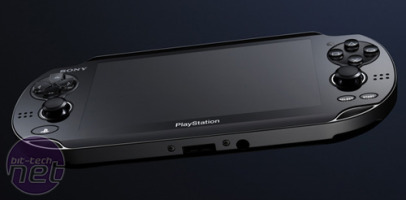 Click the image for more info on the Sony NGP
We'll choose one winner for each next Friday, February 4th. If you enter through Twitter then we have a trio of PC strategy games on offer - Lionheart: The Kings Crusade, Commander: Conquest of the Americas and Great Battle Medieval. If you enter through Facebook then you can win Majesty 2, King Arthur: The Roleplaying Wargame and Mount and Blade: Warband.
Now, as for the winners of the previous competition...Earlier this January we asked you to use the Videogame Name Generator to come up with random video game names and send them to us. We selected three different winners, one from the forums, Facebook and Twitter respectively. The winning entries are below!
Forum Winner:
Bloody Manlove Crisis -
Fu Manchu
Facebook Winner:
Tactical Nudist Vengence -
Colin Tye
Twitter Winner:
Flamboyant Bible III -
@jushodge
We'll be in touch with all the winners shortly!