StarCraft 2 is here
Posted on 23rd Jul 2010 at 17:40 by Alex Watson with 45 comments

...but we're still waiting. As you might have seen from
our post on Twitter
earlier, our review copy of
StarCraft 2
is here, but we can't play it - the game has to authenticate using Blizzard's servers and they're not coming online until Tuesday, when the game actually launches.
As a result, there aren't going to be any pre-release reviews - not that this has done anything to dampen the hype - pre-orders in the US alone expected to hit three-quarters of a million. Heaven knows what the situation is like in South Korea.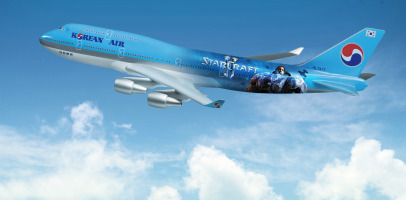 As Harry pointed out, the fact we're actually going to wait to play the game means we can admire the box in quite some detail. It really is quite nice, complete with a double fold-out showing a massive battle between the Terrans and the Zerg. Less positively, the box also doesn't really clearly explain that you're getting the
first chapter
of a
StarCraft 2
saga...
Still, I'm looking forward to the game, particularly the effort that Blizzard is saying its put into into the singleplayer portion of the game, with a huge story and unique units. For me, the RTS genre has stagnated since the excellent
Company of Heroes
- a shame, as its one that is unique to the PC (as numerous dreadful console RTS games such as
Stormrise
show).
Well, while we're all waiting, check out this stirring final trailer for the game (props
to Ars
for the pointer):