Made in the UK Week: Secret Bonus Content
Posted on 12th Apr 2010 at 09:53 by Joe Martin with 1 comments

It's Monday now, so
Made in the UK Week
(AKA Project Awesome) has finally drawn to a close. It's a time that will be filled with bittersweet memories as Batman finally leaves the
bit-tech
page and we all have to go back to the look of the old site – but don't despair! There's one more thing I have left!
Well, actually there are a lot of things I have left - articles that had to be culled from the final line-up and plans that just timed out - but there's one thing in particular. A little thank you to everyone who read the site last week...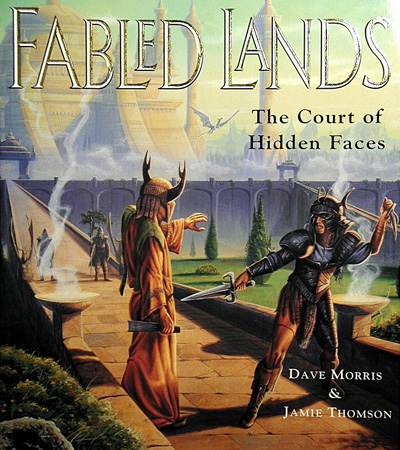 Download the Full Fabled Lands Interview (.doc file, 49.kb)
The article I enjoyed writing the most over last week was undoubtedly the
Fabled Lands: The MMO that Never Was feature
, which looked at Dave Morris and Jamie Thompson's attempts to turn
their gamebook series
into an MMO with Eidos. It's my favourite because, not only did it give me a chance to talk to some childhood heroes of mine, it also revealed them to be thoroughly nice chaps. Dave and Jamie took a lot of time to answer my questions for the article, many of which didn't get incorporated into the final feature.
So, as an epilogue to Made in the UK Week and as a final bit of surprise content, I've decided to post the unedited, original interview transcription below, which, for the sake of simplicity and page length, I've made available for download above.
Let me know your thoughts in the comments below.