Feedback on Custom PC's new games pages
Posted on 20th Aug 2009 at 08:29 by Joe Martin with 8 comments
This blogpost was
supposed
to be about
my adventures in Baldur's Gate
as a completionist wizard, but that plan was ruined by the fact that my copy of
Throne of Bhaal
has yet to arrive because of various mail-related issues and my refusal to start until I've got the entire collection. And also you might have noticed I'm in Cologne, Germany for the big
GamesCom 2009 show
.
So, instead I thought it would be a good chance to get some feedback on a little change I've introduced to the latest issue of Custom PC and which, if it goes down well, I'll keep going. If you've got Issue 73 to hand (it's out in the shops today) then you can see what I'm talking about on pages 26 and 27 – the 'Games Etc' spread.
Basically, I've replaced the usual batch of four or five gaming news items with a hand-picked of really good free games from the last month which we think people will like. There's some free flash adventure games there, some mods and some downloadable indie games – something for everyone and I'd like to do this every month instead of using that space for gaming news.
The motivation for putting the 'Required Playing' bit in was that, firstly if you're reading
bit-tech
(which you obviously are), then you've likely already read those stories on the site. Secondly, I think that keeping a finger on the pulse of indie games is pretty important both to gamers and PC enthusiasts.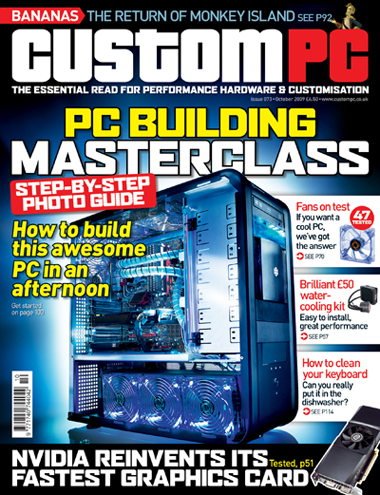 It's in here...
There's a recession on after all and not everyone wants to shell out money for the triple A games and, if I'm going to be brutally honest, indie games are getting more and more important to the future of PC gaming. Notable developers and new ideas are rising out of these projects if nothing else and those are things that PC enthusiasts might be interested in sampling.
Normally a fairly minor change like this isn't something I'd bother blogging about, but if I'm going to frank then I'll admit that I'm still learning how things work in the world of print journalism and I want to make sure I'm on the right track. One thing I definitely know is that Custom PC and
bit-tech.net
have in common is that we write them
for you
, so it's really only fair that you get a chance to tell me off if I'm doing something you don't like. I just figured I'd give you a chance to do that online rather than sending your thoughts through by snail mail. I hate opening hate mail.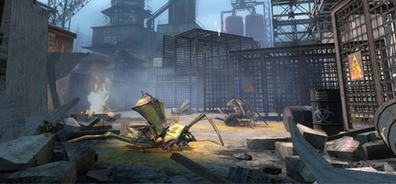 Research and Development was one HL2 mod we featured
So, let me know your thoughts – do you like seeing a selection of free indie games or would you prefer to see the old gaming news make a return? Is there anything else gaming-wise that you'd like to change in the mag? Or do you just have a game that you'd like to suggest to be featured in the next issue? Let me know in the comments below.
And I promise I'll try and blog about
Baldur's Gate
next week when I'm back from sunny Germany.