Why Intel needs a six-core mainstream CPU
Posted on 16th May 2017 at 12:09 by Antony Leather with 17 comments

I have to admit that having more cores on a CPU has rarely been a reason for me to want to buy one or even to lust over leaked information or benchmarks in the past. I can still remember comparing dual-core CPUs such as the E8600 to the likes of the Q9650 in group tests and finding the massively overclockable E8600 was faster in games and many other applications, much to the surprise of my colleagues who were obsessed with core counts and were amazed that my main system ran an E8600.
That was nearly 10 years ago, of course, and while I felt somewhat vindicated at the time, things do change. Quad-cores are now the mainstay of enthusiast PCs and for good reason, since many games still don't make use of more than four threads. As such, Intel's overclockable quad-cores, such as the Core i5-7600K, usually offer the best performance you'll see in games, and there are many other tasks that do benefit from having at least four physical cores.
It's important to remember too that a lot depends on the game code and how well it utilises more than one thread. A lot of the hype around Ryzen was people expecting AMD's new CPUs to offer big increases in frame rates, and they were to be disappointed. Ryzen has some very strong sweet spots, but in reality, games are rarely CPU-limited these days, so it's little wonder that for the mainstream, Intel has focussed on quad-cores for a long time.
However, games are quickly becoming more demanding, and we're also doing more with our PCs and at higher resolutions too. Most of us think nothing about having a dozen browser tabs open along with chat programs, anti-virus, email clients, word processors, and various streaming applications all while firing up games. This is something that the latest update for Windows 10, the Creators Update, tapped on with its Game Mode, which prioritises system resources for your game, and benchmarks show that it does have a tangible benefit.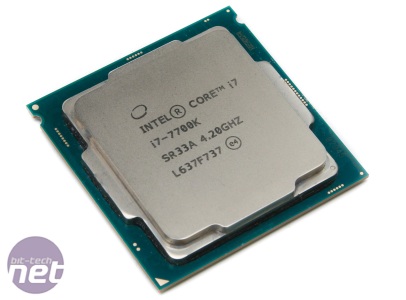 There are other tasks outside the world of pure gaming, too - streaming, video editing, rendering - and they're all potentially quite demanding of your CPU, and it's very clear to anyone that's tried that quad-cores suffer here, even Hyper-Threaded ones such as the Core i7-7700K. Sadly, you need to opt for an Intel X99 system to get more than four cores, and this demands a lot of cash, and until Ryzen's launch, while AMD did have six and eight-core parts, they suffered from poor efficiency and low IPC, so while they might have been faster in some multi-threaded tests, Intel would wipe the floor with them elsewhere.
Then along came Ryzen, and the massive increase in IPC and efficiency has helped things no end. Not only are the eight-core parts excellent value for multi-threaded tasks, but AMD has had the foresight to offer better multi-threaded performance in the mid-range too. The Ryzen 5 1600 and 1600X are cases in point. They offer six cores and 12 threads and in many cases can keep up with the Intel Core i7-6850K, which is much more expensive.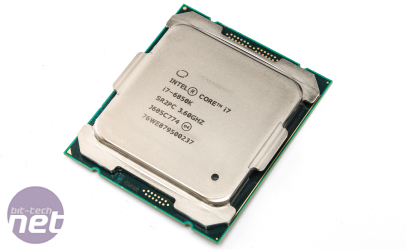 For the first time, there are CPUs that offer great multi-threaded performance and decent single-threaded grunt that don't cost a fortune. The Ryzen 5 hex-cores are very reasonably priced, as are AM4 motherboards. However, while the extra grunt will no doubt be useful, I realised I'm simply bored with quad-cores too, and when I tested the Ryzen 5 1600 and 1600X recently, the enthusiast in me started yearning for a six-core system.
Eight cores is still excessive for most people's needs, and the Ryzen 7 series starts at around £300 as well. However, the £195 Ryzen 5 1600 is right in the middle of mid-range/high-end enthusiast territory price-wise, and if you do venture into multi-threaded work, it has the grunt to usually outperform the Core i7-7700K and give the Core i7-6850K a run for its money too. In many ways, it's the perfect mid-range all-rounder, which makes me wonder why Intel hasn't offered a hex-core CPU in the mainstream yet. It's been busy shrinking manufacturing processes, increasing efficiency, and cramming more and more transistors into its CPUs, but has it missed one key factor that would have made more people reach for their wallets and stop spouting the usual 'my Sandy Bridge 2500K is still okay' comments in review threads.
I can fully appreciate that the X99 platform is just too expensive for many, even if you're lusting after a hex-core CPU. The Core i7-6800K will set you back £400 on its own; you'll then need a quad-channel memory kit and a more expensive motherboard, plus there are very limited choices when it comes to micro-ATX and mini-ITX LGA2011-v3 motherboards. The point here is that not everyone that wants more CPU grunt necessarily wants two or more graphics cards in their system too. Admittedly, that's where the Core i7-6800K comes in, as it doesn't have enough PCI-E lanes to provide full bandwidth to more than one card.
I think what Ryzen has shown in general, though, and not just with the excellent Ryzen 5 1600 and 1600X, is that enthusiasts actually want more cores and threads now. This is part of what the Ryzen pre-launch frenzy was about - that enthusiasts would get competitive single-threaded performance along with more cores and threads for a lot less than Intel's X99 platform. We've already seen rumours of an Intel hex-core hitting its mainstream CPU socket, and I think the time is right for it to do so. We can only hope it's unlocked.
Would you be interested in a six-core CPU for Intel's mainstream platform? Let us know in the comments.