Is 2014 the year that 4K goes mainstream?
Posted on 6th Mar 2014 at 08:42 by Antony Leather with 67 comments
We've been lucky enough to have a resident 4K monitor here at bit-tech for a while and I've written about the so-called Ultra HD experience elsewhere too. It is, for the most part, mightily impressive and not just in games either.
Anything that benefits from a higher pixel density is markedly improved, from viewing images and movies, to simple content creation. The sharpness on offer compared to current 30in 2,560 x 1,600 displays that boast some of the highest pixel densities is palpable, even staring at the desktop.
Of course most operating systems are still yet to catchup with the high-resolution revolution but especially for desktop computers the benefits still outweigh the downsides.
However, resolutions have otherwise stagnated, especially in the more mainstream 20in-24in market. 2,560 x 1,600 is still one of the highest resolutions you can buy on a standard monitor aside from the small selection of 4K displays available. 1,920 x 1,200 and 1,920 x 1,080 have been the customary resolutions for most of us and for some considerable time too.
With larger monitors, higher resolutions are the logical step forward – especially so with PC's as opposed to TV screens as you sit much closer. However, having seen numerous laptops and MacBooks with pixel per inch counts approaching 300ppi (a 2,560 x 1,600 30in display only has 140ppi) I was staggered by how good they look too. The additional pixels on offer compared to your average 1080p 13.3in laptop screen were instantly noticeable in a similar way to the larger 4K desktop screen, despite the laptop screens themselves being so small.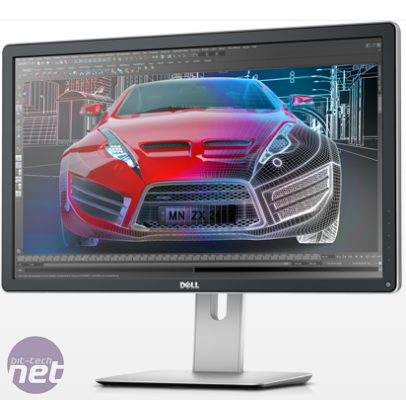 Dell's UP2414Q is one of the first 24in 4K displays and it will leave you with plenty of change from £1,000 too - Click to enlarge
Thankfully, we are seeing plenty of truth to rumours we heard at the end of last year that 4K screens would see a hefty price drop in 2014 and perhaps even more interestingly that 24in screens for the first time in nearly a decade were getting a significant pixel count increase. Dell's UP2414Q is one of the first 24in 4K displays and offers a 3,840 x 2,160 resolution IPS panel.
Best of all, it costs less than £900 and is readily available, which for a decidedly premium first-out-of-the-traps product is actually very interesting given it's only four times as much as Dell's U2412M, which sports a 1,920 x 1,200 IPS display. For me 27in is the limit I find comfortable for every day viewing, but if you're prepared to let that slip a little to 28in then as we
reported in January
, Lenovo has an even better value offering in the form of its ThinkVision Pro2840m – a 28in 4K monitor for a price of just $799 – no UK price yet but it looks sure to be even cheaper than the £860 Dell UP2414Q.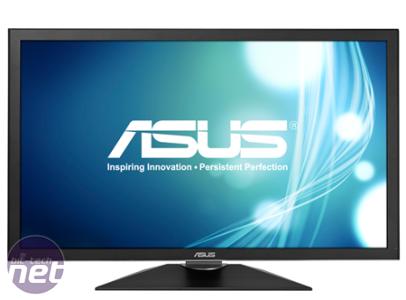 Asus' PQ321QE was the first 4K monitor to hit UK shores but at £3,000, it was hideously expensive - click to enlarge
It still seems strange that sub 27in PC monitors have been languishing in the 1080p area for so long, especially as many laptops have been getting significant boosts for over a year. It's one area, that could be a real selling point too when monitors only have refresh rates and panel technology to otherwise shout about. I'd also say it's worth boosting the resolution on smaller displays too – maybe not to 4K but somewhere in between. It's possibly unlikely due to the way panels are mass manufactured but I for one would snap up a 24in monitor with a resolution of 2,560 x 1,600.
In any event, even if the industry settles on strict 4K resolution boundaries, I for one will jump on one once they're a bit cheaper and I'm guessing that the thought of 4K gaming, movie and photo viewing on something like a £500-600 24in monitor is pretty appealing to other people too. Maybe some time later this year or in 2015, 4K might break into mainstream PC gaming. Then we'll all need more powerful graphics cards to cope with all the extra pixels of course. And so the upgrade cycle continues...