It's time to bin your optical drive
Posted on 8th Feb 2013 at 09:37 by Antony Leather with 132 comments

I absolutely loathe the optical drive. The only times I've felt remotely attached to this historically flaky device is the first time I used one 20 years ago, when I got my first CD burner, and maybe when they finally started using SATA cables and not mile-wide IDE monstrosities.
Apart from this I've lived through the usual issues of scratched discs, drives failing for no apparent reason, the painfully slow read and write speeds, the DVD recordable disc war and the Blu-ray HD DVD war.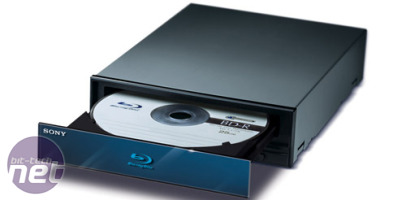 Click to enlarge
Despite USB sticks having been around for at least half of this time, they failed to rid the world of the optical drive. Even more recently, as we're finally looking to the Internet for our software and movies, most PCs still come with an optical drive and most of us that build our own PCs still add one to our shopping list alongside hard disks and graphics cards.

Use music and movie streaming services
Personally, I hardly use my optical drive anymore, and this made me think about several very good reasons I should throw it in the bin. In fact, these reasons don't even involve hours of tweaking and fiddling - they all work well and are really easy to do.
I don't use an optical drive at all with my main PC, but I do have a Blu-ray/HD DVD combo drive in my HTPC. Even then, I tend to watch films on Netflix or Lovefilm, even if I have the DVD or Blu-ray in my collection - it's just easier, and Netflix is able to stream stuff at 1080p too.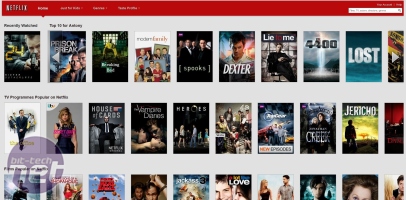 Click to enlarge
As for music, there are loads of services available at the moment. For £5 a month, Spotify is my favourite. Most of us will already own CDs, but the feature I love most about Spotify is the track radio - songs similar to the one you're playing. I've found some awesome tracks since I've been using it.
Despite it having been illegal for us to do so, many people have ripped their CD collections to their hard disks anyway. In any event, for those of us in the UK, this looks set to become legal, thanks to changes in copyright law, meaning there's one less reason to own an optical drive. After you've ripped your music of course.
Steam, Origin...
Apart from the odd movie and music CD though, there is very little need to own one. Lets start with games. Let's face it - you can get pretty much any game over the Internet now, and no I'm not promoting piracy here.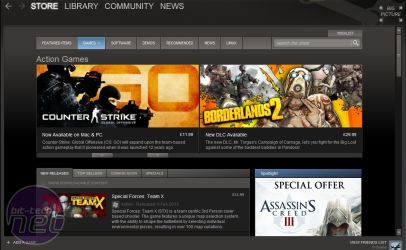 Click to enlarge
Steam is now a fantastic database of games and the ability to back games up and its automatic patching has done a huge amount for PC gaming. Most big publishers dish out their content here, use their own service or have direct download links from their websites.
Download and save
In terms of other applications, nearly everything can be bought and downloaded online. Photo editing, rendering, video editing, Microsoft Office - even Windows can be downloaded.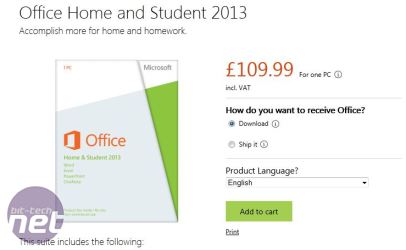 Click to enlarge
In most situations, you're able to save the necessary files to your hard disk, ready to bring them out following a reinstall, rather than deal with scores of DVDs too.
Use Wintoflash to install Windows
As far as installing Windows goes, there's a very nifty little free application called Wintoflash that allows you to copy your DVD to a 4GB USB stick and install it from there. This has the benefit of slashing the time it takes to install Windows compared to using an optical drive. I now have a dedicated USB stick for the task, tucked away in my retail Windows 7 box, next to the DVD, which I've used just once.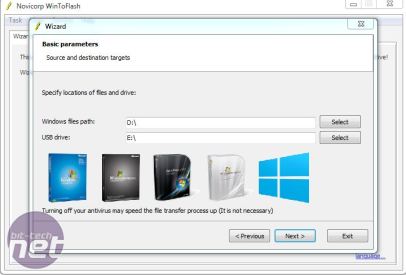 Click to enlarge
If you haven't tried it yet, you'll be amazed at how much quicker the installation process is - I dread to think how much time I wasted using DVDs in the past. It's also a good way to backup your Windows DVD and key code (you could add this to a text file and bung that on the USB stick too) - if it gets scratched or you lose the keycode, you'll have alternative copies of both.
Get your motherboard drivers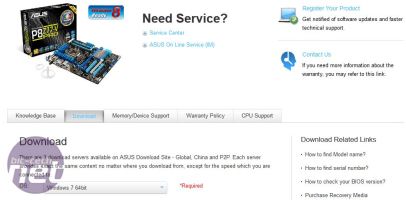 Click to enlarge
One reason many of us end up using our optical drives is to install motherboard drivers to get the Internet up and running following a fresh install of Windows. I've got into the habit of downloading the drivers and software I need for new motherboards first, and storing these somewhere to get at them later, instead of using the DVD.
Can you think of any other good reasons to kill off the optical drive? Let us know in the forum.