Intel Sandy Bridge launch was pointless
Posted on 4th Jan 2011 at 14:12 by James Gorbold with 49 comments

While the review we published yesterday of Intel's new
Sandy Bridge
range of CPUs was extremely glowing, the fact remains that launching it at 5am (UK time) on 3 January was pointless.
This is because, more than 33 hours after the so-called 'launch' of Sandy Bridge, you can't still buy one of these new CPUs or an LGA1155 motherboard to put one in.
In short, Sandy Bridge is a paper launch and Intel has joined the ignoble list of companies that 'launches' products you can't buy. There are several reasons why the launch on Monday is such a joke.
First of all, just days before launch, Intel pulled forwards the launch date by a couple of days, throwing the industry into disarray. For example, we had to suddenly get the review prepared earlier than expected; not a whole lot of fun when you're on national holiday and the team is spread around the globe.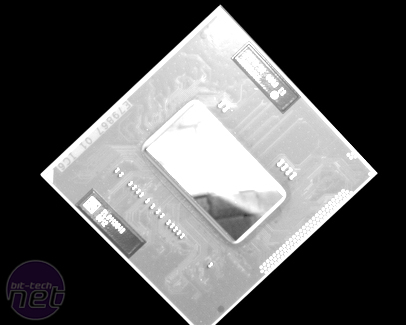 You can get your own paper Sandy Bridge CPU by printing out this image
However, while most major review sites managed to scrabble some coverage together, retailers and manufacturers have still yet to catch up. As a result, no major UK or US retailer is listing any Sandy Bridge products as available to ship, let alone pre-order.
It's not just the press and retailers that are confused either - I've yet to receive a single press release from a manufacturer about their Sandy Bridge motherboards, memory or CPU coolers either. Perhaps we'll see some news later on today, when Sandy Bridge was originally meant to launch.
So, even if Sandy Bridge does (on paper) make the whole existing range of LGA1156 CPUs and most LGA1366 processors obselete, in reality it doesn't.
The sad fact is that Intel didn't need to rush out the release of Sandy Bridge in such a slap-dash manner. Its competitor has nothing remotely threatening planned until quite a lot later this year, so it's a baffling decision.
That is, unless you believe its a cynical ploy to drum up demand so that when you finally can buy Sandy Bridge, Intel can mysteriously up the price. In the meantime, don't expect a January Hardware Buyer's Guide anytime soon...