My Favourite Firefox Addons
Posted on 9th Feb 2010 at 11:01 by Antony Leather with 45 comments
I'm only a fairly recent convert to Firefox for the simple reason I didn't need too many bells and whistles in a browser before now. It's no surprise then that I used Google's Chrome for a while after leaving my IE days firmly behind me, but having had to use Firefox because my online banking didn't support Chrome at the time, I got hooked and have never looked back.
In particular I loved how customisable it was. Not just the interface but also the addons which both added functionality to the interface and other features besides. Here's my top five Firefox addons - and don't forget to
let me know yours in the coments
.
1. Speed Dial
One of the best things about Chrome is the home page with the speed dial links to your favourite websites. If you have the need for speed these are so much quicker and easier than bookmarks and shortcuts. Thankfully you can mod Firefox to look the same on your home page and even new tabs too using an addon called Speed Dial.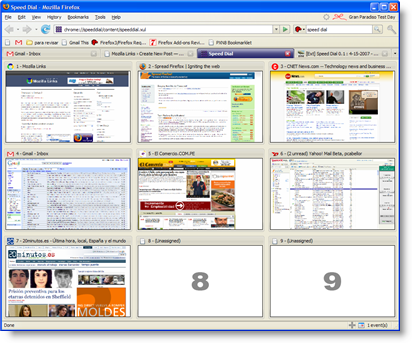 It's very configurable too and you can alter both the number of dial windows, add them to groups and even back them up and change how often their preview images are updated of the web page in question.
2. LastPass Password Manager
This is a godsend if you're fed up with entering usernames and passwords for forums and the like. LastPass is a secure store of your login details and works with most sites. When you first visit a site, it asks you if you want it to remember the details and won't ask you again if you don't. The details are stored securely online so if you reinstall Firefox you just need to download and log in to LastPass for everything to work again. You can login automatically or set a password. A real time saver and pretty secure too.
3. Multirow Bookmarks Toolbar
As an IT journalist I need space for squllions of shortcuts and folders and Multirow Bookmarks Toolbar works a treat. It provides additional rows for shortcuts and the like and becomes scrollable if it gets too long but you can specify the maximum number of rows too. It also manages to look relatively uncluttered.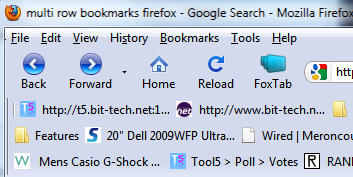 4. Automatic Save Folder
I've recently set up a server for downloads and storage and one thing I'd been tangling with for a few weeks was a way to get the server to monitor and capture torrent files downloaded to my main PC. I didn't want to set my download folder to a location on the server as this would mean uploading all downloads to it. Likewise having the capture folder on my main PC meant there were problems when I rebooted – uTorrent on my server then refused to start capturing from the folder again automatically.
What I needed was a way to automatically send .torrent files to a capture folder on the server and Automatic Save Folder came to my rescue. By right clicking on the link to the torrent file, it automatically saves specific file types, or names or even files from a specific domain to a pre-specified folder. You could even set photos to be downloaded to you're My Pictures folder and videos to My Videos. Very handy indeed. Unfortunately Firefox 3.6 wasn't supported when I first found out about it but a beta version has landed and works fine.
5. Cooliris
It's been around for while but Cooliris is still one of my favourite addons for Firefox. If browsing through scores of images in Google is getting a bit tiresome, this is an awesome way to spice things up a bit.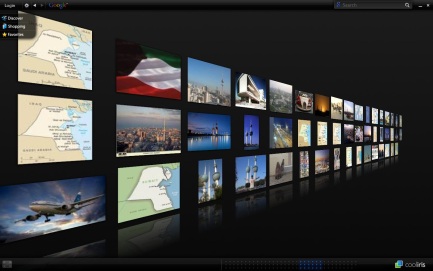 It can take a bit of getting used to but I find it can be much faster at searching for specific images. It can even search databases and image hosting sites like Flickr.
What's your favourite Firefox addon? Do you prefer another browser? Let us know in
the comments
.