Why I think Gran Turismo 5 is delayed
Posted on 14th Jan 2010 at 12:33 by Mark Mackay with 41 comments

Back in my unenlightened console-gaming days I once went over to my cousin's gaff in Scotland for some family visits. He had a Playstation, a console that I either wasn't interested in owning or didn't have the money to own - probably the latter. For that Playstation he owned
Gran Turismo
. As a car lover, I was suitably impressed and ended up buying a Playstation for
GT
shortly thereafter.
When the PS2 came out I had little to interesting in buying that. However, when
Gran Turismo 3
was on the cards, all that changed and I played through
GT4
with equal relish. Back in those days, there just wasn't any competition for
Gran Turismo
. It was king of hill. People forgave the fact that there was no car damage, horribly hard lighting, stiff and lifeless handling and engine sounds like flatulence problems.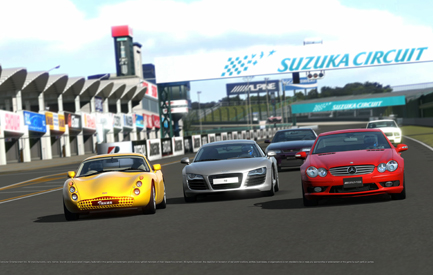 'Has anyone seen the texture detail? We've lost it.'
Yes,
GT
was as good as it got and we all loved it. So what about
GT5
? We saw the
demo
prologue in 2008! Well, I can't help but wonder if all the delays are because Polyphony Digital got complacent with their racing gaming crown.
Gran Turismo 5 Prologue
was set to be the racing game of the year for many...then came a small problem called
Race Driver: GRID
.
Even on a console,
GRID
looked amazing. The lighting engine was formidable, with soft, hazy rays of believable light caressing almost every surface in the game. The textures were detailed, the car engines more raw and sexy and the handling felt like there was wild race car to tame with your gaming skill rather it feeling like you were taking your driving test in a Nissan Micra. That's not to mention the car damage in
GRID
, which was exquisitely believable and a welcome breath of air after years of
GT
's indestructible automobiles.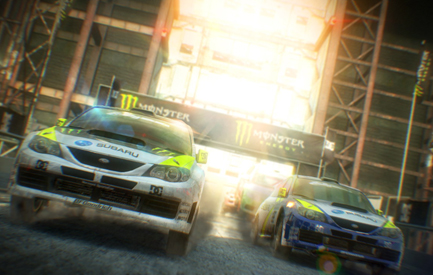 'Actually, I think the guys at Codemasters have stolen it all.'
It's about the time of
Grid'
s release that I think the trousers of Polyphony Digital really filled up and the
delays
started to appear. Since then Codemasters has released
Colin McRae: DiRT 2
which is even better than
GRID
and a number of other excellent racers have hit the shelves, many of which feature the things that were so sorely missing from the
GT
series. Personally, I think it's that Polyphony Digital were so comprehensively spanked off the racing game throne that the
GT5
is still not with us today.