Live TV On Your iPhone
Posted on 8th Dec 2009 at 10:22 by Antony Leather with 23 comments
On my way to work this morning I experienced something amazing. I watched live TV on my iPhone using a 3G signal, for free. That's right. No WiFi and no video file saved in my phone's precious storage. Just a plain, every day, boring old data connection. What's more - it worked nigh-on flawlessly as long as the 3G connection was upheld.
I've been using the TV streaming website
TV Catchup
for about a year now. I don't watch a great deal of TV, and if I don't have time to catch my favourite TV shows when they are on, I usually use TV Catchup. It's free, works brilliantly and it's now available in free brilliance on the iPhone.
I was a bit sceptical at first, as most video services such as YouTube are stuttery and of poor quality over a 3G connection. However within 20 seconds of visiting TV Catchup on my iPhone, I was watching BBC News 24 in great quality, with no stuttering and I had the choice of 14 other channels too.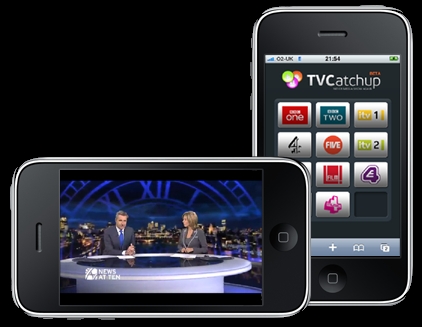 It was quite a surreal experience and, in keeping with most other iPhone features, using it was snappy and hassle free. The only downside is that 3G coverage outside of London is a bit sketchy on my carrier, O2, so the TV froze for a minute or so when venturing out in the sticks. There were a couple of long tunnels too which also saw it stop working momentarily.
However for a first attempt it's simply awesome and for those with a long bus journey through a 3G-saturated area such as London, it's excellent time-sinking entertainment. Have you tried TV Catchup's iPhone streaming service? What are your thoughts on mobile TV? Let us know in the comments.