Nvidia posts picture of a real Fermi card
Posted on 18th Nov 2009 at 15:48 by Alex Watson with 22 comments
Well,
this time
it's real - probably. Nvidia PR man Brian Burke just posted a picture of a Ferm-based graphics card - which he called the GeForce 100 -
on Twitter
.
In the tweet, Burke says it's running the
"Unigine Heaven"
DX11
benchmark
.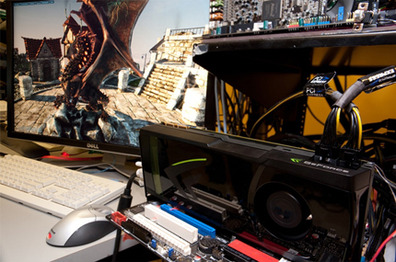 Here it is!
You may now commence your speculations about how it will stack up against the new
Radeon HD 5970
.
And speaking of Twitter, don't forget you should
follow bit-tech
!