My First Experience With Sky
Posted on 22nd Sep 2009 at 15:00 by Mark Mackay with 39 comments

Having recently moved into a shiny new flat I decided that it was time to get Sky TV. After learning that my flatmate and I could get Sky+ HD, a 16MB broadband connection with no download limit and a phone line with free line rental for a entire year, for just under £20 a month, each, we made the leap of faith and signed up.
It wasn't long before the nightmare began. I'm cataloging the series of events I had with one of the UK's
only
premium (HD)TV providers.
Below is the first letter of complaint that I sent Sky. Helpfully, you're only allowed to use 1000 characters, hence the shorthand.
"Hello I ordered Sky in June to have TV installed on July 6. Sky got my address wrong when sending out the activation card [it was originally given in correctly] so I had to wait 1 extra week. They came round, told me that to sort it properly they'd need the 'special heights' team. This costs £120. 1 more week. Special heights said the dish was fine. 1 week later the signal failed. Someone came round again to say special heights were needed AGAIN. 3 weeks. They fixed the dish and replaced the box which was broken. I was downgraded to the old Sky software. The new box loses audio completely until I flick through the inputs until i get back to HDMI. It's also broken. Amongst these shambles I learned that my phone line installation was cancelled. After phoning up I was told I would have to wait a further 2-3 weeks for the phone line. So far, your service has been appalling, and has cost me a lot of time and money not to mention frustration."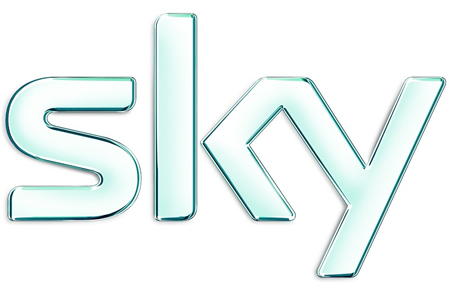 After a little to-ing and fro-ing, Sky eventually reimbursed me £56 for my troubles. This seems like a lot, but after deducting over a month of services that I never received, it's not much considering the problems that were caused.
However Sky never got back to me about the broken box and didn't send out new firmware after ours was downgraded. They also denied further compensation despite the fact I had to take four days off work to get Sky TV organised.
After we eventually got our line 'activated' (inverted commas are used here as it didn't actually work), I spoke to Sky and learned that I was no longer getting a year's free line rental as the sales person promised when I coughed up £75 for my initial payment. I then had to email them with the details so they could trawl through the telephone conversations to confirm that they did actually offer me this. Thankfully this problem was sorted out with relative ease, but what if I hadn't checked my bills or spoken to Sky? I would have been almost £100 out of pocket through no fault of my own by the end of the year.
Unfortunately, things didn't get any better. After doing basic trouble shooting on my telephone line it became apparent that there was a bigger problem at hand. After several hours of my free time (and money, as I had to use my mobile due to my phoneline still not working) on the phone to Sky, re-explaining things to staff that didn't have any previous record of the shenanigans so far, and waiting another two weeks or so without an internet connection, I sent a third complaint to Sky. Sky replied to say it had already given me compensation for my problems, but I'd made it clear this further complaint for was an entirely separate batch of continuing issues. I've emailed Sky again to explaining this, and am still awaiting a reply.
This whole ordeal started on the 6th July and it's now late September. I'm still messing around with this company instead of enjoying my service. Our Sky box doesn't work 100% though we've finally had working broadband for a few days now. (semi-)Hurrah!
I can't understand how Sky can absolutely falter at every-possible-stage of the installation and trouble shooting, in what can only be described as the most epic failure in customer service I have ever received. As you can imagine, the amount of time and stress the whole ordeal has cost me and my housemate is considerable to say the least because the last thing you want to do when getting home is to chase up an ongoing problem for
months
on end. It's something I'd thought I'd share with you guys in the hope that it may save you going through the same nightmare.
/endrant
Am I alone in this? Have others had the same issues or has your service from Sky been better?
Let me know!