Games I Own: Samorost 2, the greatest Flash game ever
Posted on 7th Aug 2009 at 08:12 by Richard Swinburne with 4 comments

I bunged its 19MB installer deep in my hard drive's subdirectories, the depths of which I haven't trawled in many years. By chance I happened to find myself in an old 'Games' directory today whilst doing the
spring
summer clean out.
Ahh
Samorost 2
, my first ever online game purchase.
The first
Samorost
is as excellent, and can be played
online
- something I suggest you do right now. The sequel is just as good, if not better.
They're quirky little flash games from Amanita Design which transcend the language barrier and combine the classic point and click adventure with fantastically detailed and engaging environments, along with a cute and fun soundtrack that just sets it off perfectly. Really, I wish they made more.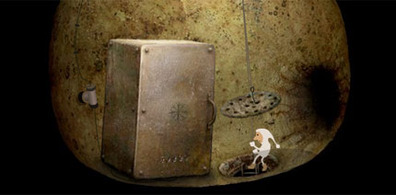 The jist of the story is that you control a little guy who looks like he's never changed out of his pyjamas (although they do always keep a brilliant white) through a series of little challenges on a few alien planets with some very strange, but highly amusing creatures. Gameplay involves a bit of pixel hunting mixed in with good old challenge deciphering.
The fact is the game is hard enough to get you thinking and engaged, but not so difficult that it prohibits a logical progression: a key balance to any point and click adventure.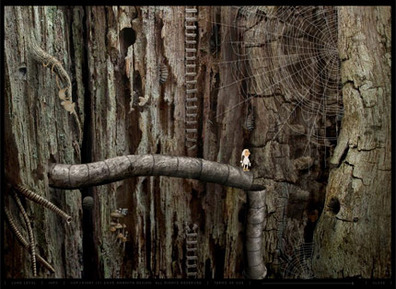 It doesn't require much CPU resource either, so it's perfect to take on a netbook. I'd actually love to see it ported to the iPhone, except, since Apple's wonderphone
still doesn't support flash
, and probably
never will.
Seriously though, if you've got a few hours for a casual game and fancy some gentle brain tingling, both
Samorost
and its sequel are a must.