The Beatles Rock Band track list suggestions
Posted on 22nd Jul 2009 at 10:19 by Alex Watson with 8 comments

Now that the new
Monkey Islands
are
both
upon us, there's really only one game this year I'm looking forward to:
The Beatles Rock Band
, especially after the last
round of previews
hit the web.
Activision's commitment to making endless new
Guitar Hero
titles with filler-packed track lists has meant I've skipped the last couple, and the botched UK launch of the original
Rock Band
(overpriced, too close to the sequel) means I don't have that either, so September will be the perfect time for me to get back into music games.
Then there's fact that it's based on The Beatles, and they are, without doubt, my favourite band. This is not a hugely original statement– there would be no game if there weren't a bazillion people who loved The Beatles – but they're a band I can come back to over and over, finding comfort and surprise in the sound.
A game that lets me – with the musical prowess of the average breaded Halibut – pretend to be Lennon, McCartney, Harrison and Ringo is brilliant, especially when the music is inspiring a game that looks gorgeous and has had some thought go into it (as evinced by the amazing opening intro).
The game's
official site
has already confirmed 25 tracks out of the 45 that the final game will feature. These are:
And Your Bird Can Sing (Revolver, 1966)
Back in the U.S.S.R. (White album, 1968)
Birthday (White album, 1968)
Can't Buy Me Love (Hard Day's Night, 1964)
Day Tripper (1965)
Dig a Pony (Let it Be, 1970)
Do You Want to Know a Secret (Please Please Me, 1963)
Eight Days a Week (Beatles for Sale, 1964)
Get Back (Let It Be, 1970)
Here Comes The Sun (Abbey Road, 1969)
I Am The Walrus (Magical Mystery Tour, 1967)
I Feel Fine (1964)
I Saw Her Standing There (Please Please Me, 1963)
I Want To Hold Your Hand (1963)
I Wanna Be Your Man (With The Beatles, 1963)
I've Got a Feeling (Let it Be, 1970)
Octopus's Garden (Abbey Road, 1969)
Paperback Writer (1966)
Revolution (1968)
Sgt. Pepper's Lonely Hearts Club Band (Sgt. Pepper's, 1967)
Taxman (Revolver, 1966)
Twist and Shout (Please Please Me, 1963)
With a Little Help from My Friends (Sgt. Pepper's, 1967)
Within You Without You/Tomorrow Never Knows (Sgt. Pepper's / Revolver)
Yellow Submarine (Revolver, 1966)
In addition, all of Abbey Road will be available as DLC – so you'll get access to Come Together, I Want You, which should both be terrific to play – and All You Need Is Love will be an Xbox 360 exclusive charity single benefiting Doctors without Borders.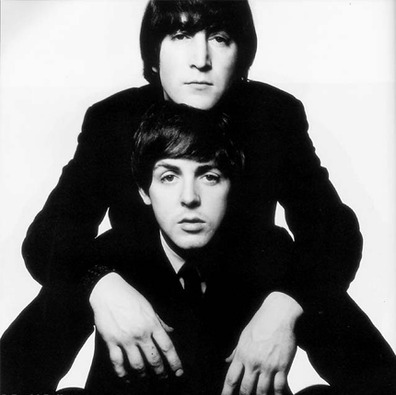 It's a good list so far (I am very pleased they've got Tomorrow Never Knows. I'll be on seagulls), but there's still another twenty tracks to be announced, so after spending the day
listening to my iPod
researching this blog post, I've come up with a list of a few favourites I hope to see in the game:
Please Mister Postman (With The Beatles, 1963)
Twist and Shout is probably the best example of The Beatles as a brilliantly noisy rock-n-roll band, so you might argue you don't need any of their other raucous rock-n-roll covers from the early 60s. You'd be wrong, of course. Please Mister Postman doesn't quite have the throat-shredding urgency of Twist and Shout, but it's got everything else a classic rock-n-roll song needs. A great, sharp instant start, plenty of harmonies and a ragged, barrelling sense of momentum, along with a naggingly catch chorus make it a winner.
Hard Day's Night (A Hard Day's Night, 1964)
It's the one with the opening chord that people
obsess over
; its combination of clever detail (the guitar solo was taped at half speed), and Lennon's weary vocals suggests the hybrid of pop, raucous rock-and-roll and psychedelia that would later appear on Rubber Soul and Revolver.
Help!
(Help!, 1965)
The current Beatles CDs are over twenty years old, and came out when CDs were a new technology – and they sound their age. Help! was remastered and cleaned up for the 2006 Love album; it sounded incredible, a desperate and straightforward volley of a song.
Ticket to Ride
(Help!, 1965)
Probably the only Beatles song to inspire a graphics chip (Number Nine's best forgotten Ticket To Ride which powered its Revolution cards), Lennon called the song
"one of the earliest heavy metal records."
Now, he was John Lennon and he'd take a lot of drugs and had a flat with a special air-conditioned room for all his fur coats, but he's not completely wrong – as Ian Macdonald points out in his brilliant book on The Beatles, Revolution in the Head,
"Ticket to Ride is extraordinary for its time – massive with chiming electric guitars, weighty rhythm, and rumbling floor tom-toms."
Sounds like the perfect recipe for a song to play in a game called Rock Band. Macdonald's entire piece about the song is worth reading – in brief, he believes that, written around the time Lennon and Harrison first encountered LSD, Ticket to Ride was their first creative response to the drug that played a key part in the sound of the 60s.
Hey Jude
(1968)
The end bit practically invented the chanting sing-a-long outro, making it perfect for the game, and for all the fact that it's been responsible for much booze-addled, tuneless yelping, the song itself is touching and deserving of its popularity.
Strawberry Fields Forever
(Magical Mystery Tour, 1967)
Of course.
Happiness is a Warm Gun
(The White album, 1968)
At the end of Sgt. Pepper, A Day In the Life joined two songs together; on the next album, Happiness is a Warm Gun mixed four fragmentary ideas into one weird, anxious and dark song. The switching in styles - from fingerpicked acoustic notes to overdriven riffs to 50s doo-wop - will make it an interesting challenge to play, and the vocals and lyrics have a compelling and weird tension to them. The difference between this and The Beatles first singles make it clear how far they came and how high they climbed.
Which Beatles songs do you think the game still needs? Let me know in the forums!