Why We Need New Nvidia Chipsets
Posted on 26th May 2009 at 10:32 by Richard Swinburne with 22 comments

Are Nvidia motherboard chipsets significant anymore? Do we need them? A simple pair of questions, but doubtless they'll receive a mixed response.
If we hark back to the days of VIA, innovating with its SDRAM Pentium 4 chipsets, while Intel was pushing expensive RDRAM chipsets, and then offering the highest performance DDR chipsets, it's clear that third party chipsets have played an important role in helping PC builders get the best deal and best performance. Nvidia itself made significant contributions - nForce 2 supplanted VIA's DDR2 chipsets, and then of course came the reintroduction of SLI, which owned the market for a while.
How things change. VIA gradually became reduced to mainstream, then niche chipsets for its own CPUs. Unfortunately for Nvidia, it is going in the same direction. The 9400M might be made sexy by the 'Ion' name, but it's a low end chipset and arguably has only a limited life until Intel Pineview launches and brings graphics all on-CPU.
Do we hear anything about a QPI or DMI chipset from Nvidia? Nothing so far in terms of actual products - the only concrete news has been
a lawsuit
filed by Intel against Nvidia.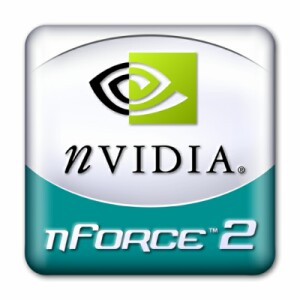 The upshot is that if you want to build a Core i7 PC, a motherboard based on Intel's X58 chipset is the only option. But is the X58 actually any good? We take it for granted that it is - the Core i7 platform is fast - but there's nothing to compare X58 against. If Nvidia could create a QPI chipset, with an MCP that had eight S-ATA ports and SoundStorm 2 audio on motherboards that cost £100-£150, would that not change the face of Core i7?
We absolutely
need
Nvidia, VIA and whoever else to put the spanner in the works: to mix things up and get us the best price. Intel is planning to introduce its P55 chipset soon, and we'll get what? A DMI chipset with six S-ATA ports and the usual Intel offering of features - one-size, so it's tailor-made for everyone!
Excuse me, *yawn*.
There's currently no driving force in the consumer market when it comes to motherboard chipsets. Look at the last few iterations of Intel's ICH Southbridge: 8, 9, 10. Wow,
revolutionary.
What have we got to look forward to? Incremental updates such as USB 3.0 and S-ATA 6Gbps?
I'm not giving Nvidia an easy ride here though, because on the AMD front it isn't even trying. For the first time since the nForce 4-era AMD has competitive CPUs and what does Nvidia do?
Rebrand.
The 780a has effectively been relaunched as the 980a. Name aside, there's nothing new - no progression to improve our PCs with more S-ATA ports, better audio or improved RAID support?
It's a shame because while AMD's SB750 might have swanky 'Advanced Clock Calibration', it's down on Nvidia's designs in certain areas - Nvidia's USB and S-ATA RAID performance is lightyears ahead (just as long as they fix the S-ATA corruption issues that can occur when overclocking), and of course, the 790FX doesn't support SLI either.
I don't understand what Nvidia is doing: is it forgetting its core audience? Love or hate Nvidia, the bottom line is, without Nvidia chipsets we're left with an AMD and Intel market monopoly and we're further forced down the route of buying into platforms, where CPU, chipset, and, I'm sure this is their plan, GPU, all come from one firm.