Nehalem EP in the house
Posted on 9th Mar 2009 at 16:48 by James Gorbold with 8 comments

We just thought you'd like to know that a pair of Nehalem EP CPUs arrived in the office today. Nehalem EP is the codename for the Nehalem-architecture Xeons that will replace the Core-architecture Xeon 5400-series later this year.
Like Core i7 CPUs, each Nehalem EP has four physical cores and four logical Hyper-Threaded cores, but two CPUs can be installed in a single motherboard providing 16 cores for the OS to play with.
We're still waiting for some motherboards from Asus and Supermicro to arrive later this week and some lovely registered DDR3 from Crucial, so you'll have to wait a little longer for any benchmark results.
In the meantime you can feast your eyes on these rather delicious looking CPUs.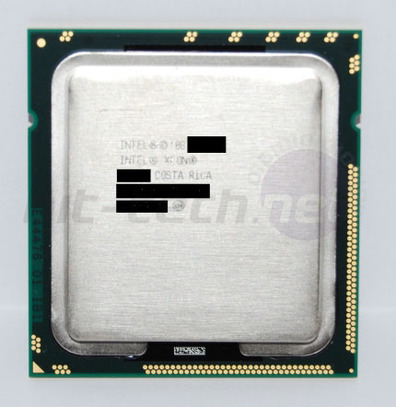 At Intel's request we've obscured the model numbers, but we can confirm that they are the highest frequency model of Nehalem EP.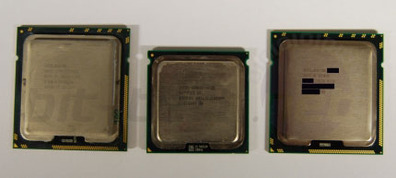 Here's the same Nehalem EP (right) shot next to a a LGA1366 Core i7-920 (left) and a LGA771 Xeon X5482, one of the fastest previous generation Xeon CPUs (centre).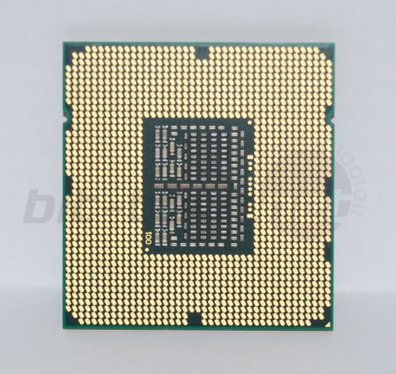 Unlike previous generation Xeons, which apart from a few 1P models used different packaging from desktop CPUs (i.e. Core 2s were LGA775 while 5300/5400-series Xeons were LGA771), Nehalem EP uses the same LGA1366 packaging as Core i7. Interestingly this means you can plug a Nehalem EP into a desktop Core i7 motherboard without a hitch.
As soon as Intel gives us the go ahead to publish some benchmark results, hopefully towards the end of the month, you'll be the first to know.