This week, we're mostly looking at...
Posted on 4th Feb 2009 at 15:13 by Tim Smalley with 8 comments
We look at a lot of cool products here at
bit-tech
, but some of them aren't so cool. Today, we took delivery of a rather large package that's going to be taking up a big chunk of our time this week.
This one falls into the 'not cool' category and we honestly can't wait to see the back of it!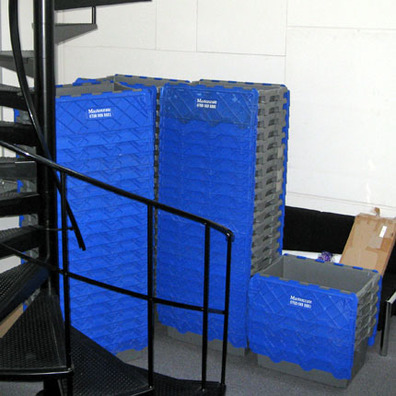 Yes, it's time for us to pack up and head into our new offices in London at the end of this week, where we'll be working alongside our colleagues at titles like Custom PC, PC Pro and IT Pro.
Tonight, we're having a party night in the old offices... well, actually, we're working through the twilight to really start breaking the back of the move. We're already over halfway through the first tower of four and the plan is to have packed at least two towers' worth of crates by the time we leave tonight.
The last move was difficult, but we believe this one will be even more stressful - it feels like I've been doing two full-time jobs for the past couple of weeks. It's been worth it though, because there'll be a whole load of benefits - for both us and ultimately you, our readers - that you'll start to see once we've settled down in our new home.
It's gonna to be epic...